Translation services are necessary for your company to promote internal communication among your global workforce, embark on international partnerships, or serve consumers worldwide. Wiitrans provides translation services for nine industries in 130+ languages. We have a team of 5,000 professional native linguists and subject matter experts in more than 50 countries and regions in the world, who have been shortlisted through a rigorous linguist selection process. Documents are translated by native, local linguists with a wealth of experience and specialized industry knowledge. Customized translation workflows ensure that precise, idiomatic translations are delivered within the specified time frame, in consideration of your budget.
Suitable linguists for your technical documentation, marketing publication, or legal document will be matched to your needs. Content types we cover include:
•

Technical Documents

•

Legal Documents

•

Patents

•

Software UI
•

Web Contents

•

Marketing Materials

•

In-game Texts

•

E-Commerce Listings
•

E-Learning & Training Materials

•

Traveling Guides

•

Scripts

•••
Verified Resources
We carefully handpick native speaking translators based on their language pairs and verified experience in a specific industry, and further verify translators by checking their references, including how many words they have translated and what kind of content and projects they have been involved in. Once they are put on a project, Wiitrans continually evaluates all translators' performance and records their KPI data in our system. Data is kept and evaluated on the basis of: translation and review scores categorized by focused industries, percentage of on-time delivery, compliance to guidelines, knowledge of a specific industry, response and availability, and is used when making translator choices. This helps us to ensure that professional translation resources and high quality services are provided to our clients.
Handpicked
Native Speaking
Industry Focus
5+ Years of Experience (av.)
Verified
Reference Check
Translation Skill Testing
Simulation Project Verify
Evaluated
In-house QA Team
Performance-based Rating of All Translations
Project Quality Reports are Available to Clients
Tailored Translation Teams
An understanding of the languages involved is not the only criterion for a well-translated document. Often, the contents of a document require specialized industry knowledge and terminology. To ensure that terminology and industry jargon are used accurately, we have tailored our teams in such a way that the respective linguists possess the relevant academic background or work experience in the industry. Each team understands the pain points of the respective industry and is aware of the corresponding translation requirements. Such measures ensure consistent, quality translations with appropriate usage and style.
With a gaming project, for example, we would handpick linguists who are gamers. After going over the entire document, the translator would test out the game to understand the background of the game, the theme, and relationships between the characters before translating the content. Our thorough translations have enabled us to support gaming companies in expanding their footprint across the globe.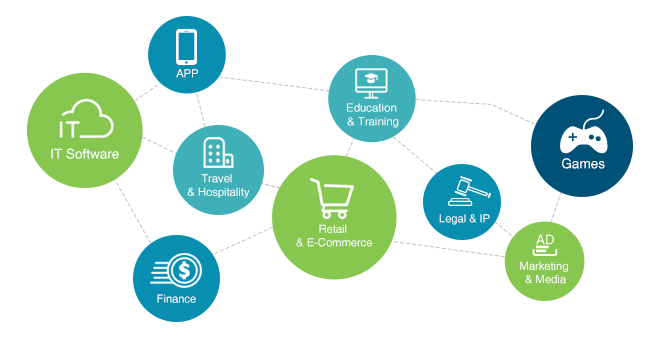 Project Management Workflow
These guidelines are integrated into the workflows, ensuring not only a high quality result but also a consistent and controlled output, ensuring continuous project-to-project success.
Quality Assurance (QA)
Our QA system is embedded into the entirety of the project lifecycle, not just in the translation process. From the initial project preparation stage to the Translation and Editing (T + E) process, to the final successful project sign-off, our QA efforts are involved in every single step of the project lifecycle.
Capability
In each industry, Wiitrans organizes highly rated translators into tailored teams to provide top quality translation services to clients. According to your translation requirements, we will allocate an adequate number of translators to provide you with outstanding service 24/7. We have approximately 200 translators in each focused industry, and this allows for an impressive daily output without compromising on quality.