Why you should pick Wiitrans as your language service provider for the life sciences
The robust growth of the life sciences industry worldwide has given rise to a pool of outstanding global corporations, as well as a flurry of M&As, investments, international collaboration in medical research, and target market expansion. Accordingly, these companies need the help of a highly capable language service provider (LSP) to overcome communication barriers that will come their way. In this article, we will share some important criteria for selecting one.
Is the LSP professionally qualified?
The life sciences is one of the most tightly regulated industries in the world, making language services a highly challenging area. In addition to possessing a mastery of life sciences terminology, the LSP has to be well-versed in industry regulations. Try to pick an LSP that is certified with ISO 9001, ISO 13485, ISO 27001, or ISO 17100, to obtain assurance of the quality of translations, translations for the life sciences, and information security.
Do linguists of the LSP have the specialized knowledge?
In the life sciences domain, a linguist's relevant educational background, work experience, and participation in life sciences projects matters more than the number of language certifications he or she has, and should be your most important criteria when selecting an LSP.
Does the LSP offer one-stop customized services?
Before moving into a new target market, a company will usually have to translate and localize a large volume of different material. These could include instructions, patent applications, websites, video/audio files, and other multimedia content. At this time, the LSP would provide one-stop localization services and put together a tailored team and customized workflows for you, which will allow you to control quality and consistency, and reduce coordination costs.
Can the LSP manage language assets for you?
Due to the high requirements for the consistency, accuracy, and quality of translated terminology in the life sciences, managing language assets (such as translation memories and termbases) is highly important. Translation memories and termbases allow you to achieve translations that are accurate and stylistically consistent within a shorter amount of time. When the project has updates later on, these assets will enable you to maintain the style and reduce costs. As such, the language asset management capabilities of the LSP is a key factor.
Based in Asia, Wiitrans provides renowned life sciences companies with translation and localization services. Not only do we meet all the criteria above, we also draw on optimized processes and the latest technologies to ensure high-quality and efficient translations and localizations.
Multiple international certifications
Wiitrans is one of the few LSPs in the world to hold ISO 9001 (Quality Systems), ISO 17100 (Translation Service Processes), ISO 13485 (Regulatory Requirements for Medical Device Quality Management Systems), and ISO 27001 (Information Security Management), international certifications in quality, process, healthcare domains, and customer information security. We have served several industry leaders and have a stable team with a weekly capacity of a million words.
Tailored teams
According to the project requirements, Wiitrans will select native linguists with specialized and professional backgrounds in the life sciences, experienced editors, subject matter experts (SMEs), desktop publishing specialists (DTP), multilingual dubbing artists, subtitle production personnel, and other multimedia staff to form a team for you. We can provide comprehensive one-stop language service solutions in over 40 languages, and are equipped with teams that have a focus on specific product lines, being familiar with representative products and typical translation projects.
Rigorous processes
Wiitrans complies with project workflows stringently, ensuring language accuracy, professional terminology, and localized sentences and expressions. Such processes reduce the customer's internal review time.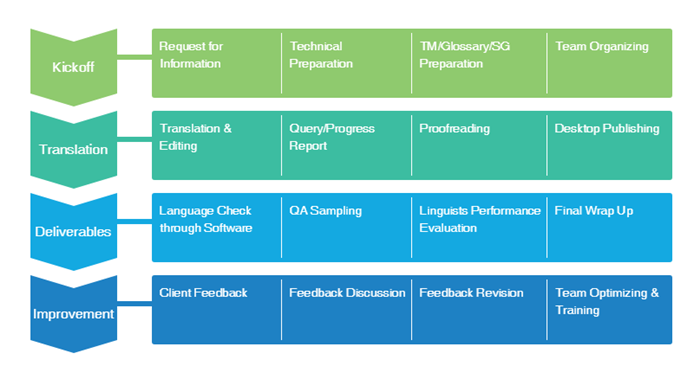 Free language asset management
Wiitrans provides customers with systematic language asset management (of translation memories and termbases) and maintenance solutions at no charge for translation accuracy and ongoing consistency. Before the start of a project, we will analyze repetitions and close matches in the documents with your exclusive translation memory to compute the corresponding discounted fees. Besides ensuring consistent translations of repeated content, these measures lower translation costs for our customers.
Mature independent R&D capabilities
Wiitrans is a technologically driven enterprise with an outstanding development team. We have developed multiple translation, localization, and project management products in-house. The WiiConnector agile localization solution transforms traditional manual project management workflows by seamlessly linking our TMS with the customer's CMS/TMS (content/translation management system). With a single click, document content is imported, which does away with unnecessary human intervention and shortens the project management time, lowering localization management costs. This is especially suitable for websites, brochures, and similar smaller multilingual projects that have short cycles but frequent updates.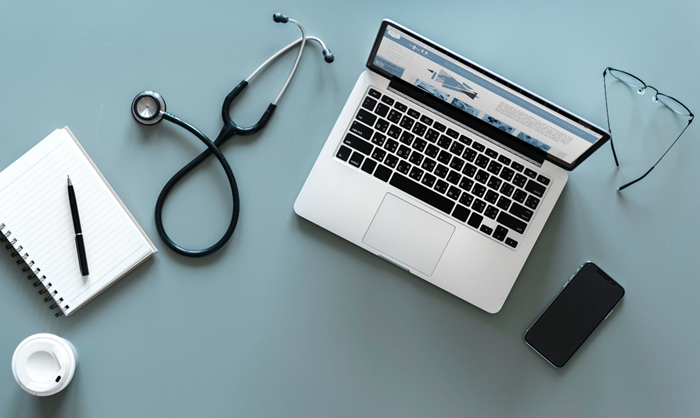 Wiitrans can be your reliable partner in translating and localizing documents, website, systems, software, apps, and multimedia content for medical devices, online medical platforms, biotechnology, pharmaceuticals, clinical trials, healthcare, and other life sciences. We handle over 40 mainstream Asian and European languages, and will use our experience and professional knowledge in providing the life sciences industry with comprehensive language services to deliver quick, accurate, compliant, and customized translation and localization services, supporting your globalized marketing efforts.