Expanding Asian Life Sciences Market: Wiitrans Language Services Exclusively for the Life Sciences Industry
Despite the global economic slump, the life sciences market is seeing strong growth, especially in Asian countries such as China. According to CHINA MEDICAL EQUIPMENT MARKET 2019, CHINA now has the second largest medical market in the world. The world's biggest medical device makers have been increasing sales at double-digit rates in China, the world's most lucrative healthcare market after the U.S. More than ever, it is a prime time to expand into Asian markets.
One-stop customized localization for the life sciences
Wiitrans has the experience and knowhow in providing comprehensive language services to the life sciences industry. We are one of the few language service providers that implements the ISO 9001 (Quality management system), ISO 17100 (Translation services management), ISO 13485 (Quality management systems for medical devices), and ISO 27001 (Information security management) standards. We serve medical device companies, CROs, as well as pharmaceutical and biotech firms, and ensure fast, accurate, compliant, and customized language solutions. We will be with you every step of the way, in the development and testing stages, and when your device or drug reaches markets and patients. Wiitrans offers global language services to help you bring your products to the world more quickly. These include document translation, DTP, multimedia localization, software and website localization, interpretation, and language testing.
Here are some examples:
Medical Devices
Graphical User Interfaces
Instructions for Use
Operating Manuals
Installation Manuals
Regulatory Compliance Documents
Software Applications
Package Inserts and Labels
Patents
Manufacturing Procedures
Data Sheets
Biotech and Pharmaceuticals
Summaries of Product Characteristics (SmPCs)
Labels and Packaging
Patient Information Leaflets (PILs)
Patient-Reported Outcomes (PROs)
Drug Descriptions
Clinical Trial Protocols
Informed Consent Forms (ICFs)
Patent Applications
Clinical Trial Management
Protocols
Protocol Synopses
Informed Consent / HIPAA / Assent Forms
Investigator Brochures
Patient Questionnaires
Patient Diaries / Event Logs
Patient Records
Case Report Forms (CRFs)
Clinical Outcomes Assessment Questionnaires (COAs/PROs)
Contracts
eCOA/ePROs
Adverse Event Reports
Ethics Correspondence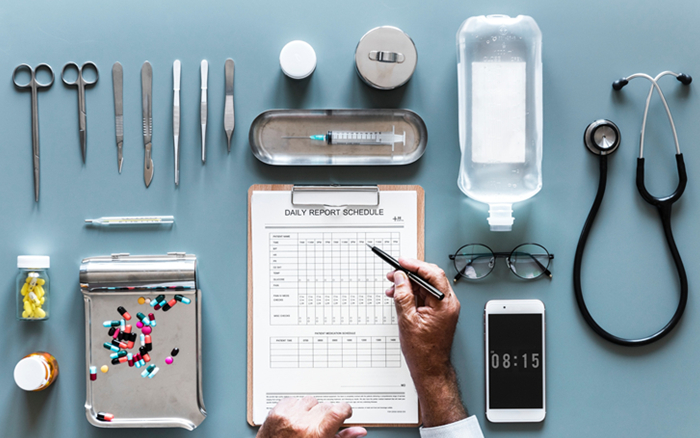 Regulatory Affairs Expertise
Packaging
Labeling/SmPCs
Package Inserts
Pharmaceutical Product Information
Patient Prescribing Information
Patient Information Leaflets (PILs)
Common Technical Documents (CTDs)
MSDSs – Material Safety Data Sheets
Regulatory Correspondence
Marketing Communications
Brochures
Patient Leaflets
Advertising
Newsletters
TV/Voice Scripts
Websites
Corporate Communications
Questionnaires
Training Materials
Presentation Materials
Subtitling
Why Pick Us
Internationally Certified
Wiitrans is one of the few language service providers that implements the ISO 9001 (Quality management system), ISO 17100 (Translation services management), ISO 13485 (Quality management systems for medical devices), and ISO 27001 (Information security management) standards. We provide assurance in quality, workflows, specialized medical knowledge, and customer information security. Our customers include numerous well-known global companies in various fields, and we have a stable team that can handle up to a million words in a week.
Working Teams
Teams are tailored for your project requirements, comprising native linguists with life science specializations who are proficient in the languages, experienced editors and reviewers, subject matter experts (SMEs), as well as specialists in desktop publishing (DTP), multilingual dubbing, subtitling, and other relevant multimedia staff. We provide one-stop language solutions from the main Western languages into Simplified Chinese, Traditional Chinese (Taiwan), Traditional Chinese (Hong Kong), Japanese, Korean, Thai, Vietnamese, and other Asian languages.
Rigorous Workflows
Well-versed in international industry standards and quality management systems, the Wiitrans team has over 20 years of experience in translation and localization. Our professional technical capabilities give us a competitive edge in optimizing project management efficiency, shortening turnaround times, and lowering costs.
Having managed projects for a myriad of companies, Wiitrans offers customized translation solutions for the unique needs and pain points of each enterprise. Translations undergo checks for language accuracy, specialist terminology, expressions, and localized elements, minimizing the time customers need to spend reviewing.
Managed Language Assets
Wiitrans helps customers manage and maintain their language assets (translation memories and termbases) systematically, to ensure that terminology is translated accurately and consistently. Before each project starts, we will analyze the files for repetitions and close matches based on your exclusive translation memory, to calculate the discounts applicable. Not only does this ensure the consistency of repeated content, it also greatly lowers translation costs.
Robust Technical Resources
Wiitrans raises productivity and ensures translation quality by utilizing proprietary innovative tools, namely WiiCAT for computer-aided translations, WiiTM for collaborative translations, the WiiConnector workflow automation solution, and the WiiMedia audiovisual processing platform.
Strict Confidentiality
We are certified in ISO 27001 (Information security management), and take the utmost care in complying with confidentiality processes and guidelines, to ensure that customer documents and communications remain secure.
For inquiries on our interpretation, translation, and multimedia/website/app localization services related to the life sciences, email us at
services@wiitrans.com
and we will be in touch with you shortly.