First step to reach China's content consumption market - Getting started with E-learning localization
In recent years, China's large population, healthy demand and strong spending power has made it a target market of focus for companies in various countries. However, few foreign companies have yet to set foot into the market for content—a hotspot for growth.
A market that will be worth 3.4 billion U.S. dollars in the next three years
According to figures from iResearch, the size of China's paid content industry was approximately 4.91 billion yuan (approximately 700 million U.S. dollars) in 2017, a three-time year-on-year growth. In the next three years, the paid content industry will maintain its quick pace of expansion and is estimated to be worth up to 23.5 billion yuan (approximately 3.4 billion U.S. dollars) by 2020.
What drives this growth in China's content market?
China's spending power per capita has risen in recent years, triggering a quick growth in expenditure on culture and entertainment that provides a good economic foundation for the consumption of content. Following the introduction of a series of copyright protection policies by government regulators, copyright awareness has been heightened. In addition, the pervasiveness of mobile payments and the payment software, such as Alipay and WeChat, provide fertile ground for the content market. Furthermore, the fast pace of Chinese society has resulted in high competitive pressures and social anxiety, which provide a strong motivation for learning, thus makes users more willing to pay for good content. Paid versions of content can reduce the amount of time and attention consumers need to devote to filtering through content, in the face of an information explosion and excess of free information.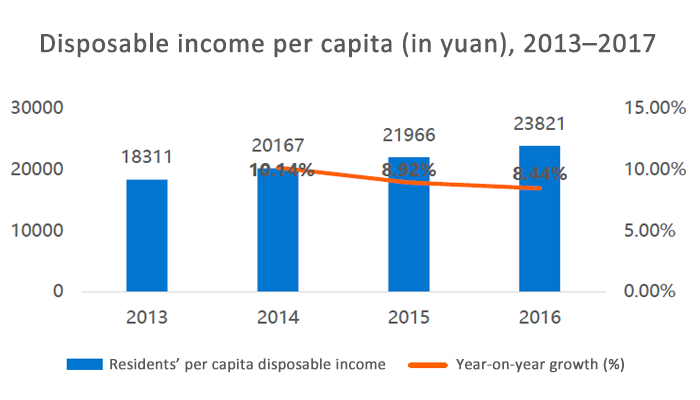 (Data source: National Bureau of Statistics of China)
(Data source: National Bureau of Statistics of China)
What content is suited for the Chinese market?
As the livestreaming market is already well-served by local providers and is undergoing intense competition, it may be more advantageous for platforms for written or video content to expand into the Chinese market with good localization preparation.
Written content:
High-quality business articles and reports
In China, an increasing number of business websites serve first-hand and original content, or information that is hard to come by for paying users. High-quality business articles and reports are especially popular.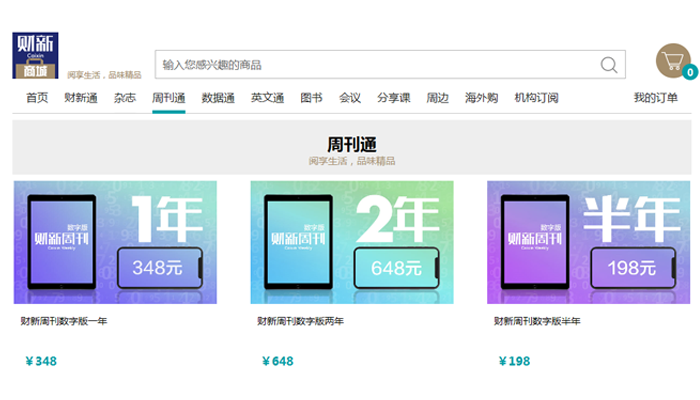 (Users have to pay to access content such as weekly articles and reports on the original Chinese financial new media site CAIJING.COM.CN.)
Platforms like The Information from the U.S. could try translating its articles into Chinese, and promote its publication in China.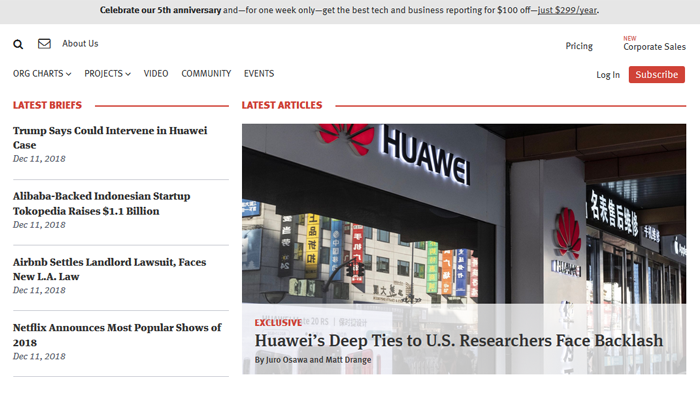 Bilingual newspapers and magazines
Learning a foreign language, such as English, is highly popular in China, so paid forms of content that serve this need have always enjoyed brisk sales. Needs such as preparing for exams and improving language abilities have made overseas publications like The Economist and The New York Times a must-read for foreign language aficionados in China. Given this trend, foreign publications that provide dual-language content would be well received.
Video content:
High-quality documentaries and E-learning
The idea of "wanna win" has rooted in each and every Chinese people's mind, which urges them to keep learning throughout their life by taking extra lessons and lectures in order "not to lose". As such, videos sharing courses in early education, language skills and work experience are perfectly suitable for Chinese consumers. And the similar offerings on NetEase Cloud Classroom are the best evidence for that.
It sets priorities with the following order: How to work efficiently, Career development, Vocational skills, IT & Internet, Finance and accounting, Language skills, Business and professional licenses and more, which cover almost every aspect of a person's daily life.
Movies and television programs
If you have a platform that broadcasts copyrighted or original movies and television programs, and think that China is still at the "pirated content" phase, you may lose out on a huge opportunity.
Currently, all video sites in China have exclusive content for paying members. According to figures that were released, Chinese video sites, including Tencent, iQiyi and YOKU, had more than 100 million paying members in 2017. A large portion of the paid content viewed was not domestic Chinese content, but movies and television programs from Europe and the U.S., Korean dramas, etc.
(Pay to access The Avengers movies on Tencent Video)
As the structure of consumption behavior is upgraded, content consuming will be more frequent and intense. Platforms that ensure their content is original, sophisticated and of a high quality will continue to win customers and profit. Hailing from China, Wiitrans has been working with a large pool of professional linguists on a long-term basis. We hope to provide original content platforms with high-quality translation, layout and multimedia localization services, to break into the big market for content in China.