The Three Keys to the Chinese Market: Specialized Channels, Content and Localization
Planning to expand into the Chinese market? Beyond localization and marketing content, choosing the right channels guarantee an effective result.
The Chinese market with its great purchasing power has always been an alluring cake for all brands. However, expanding into the Chinese market or growing market share in China is no easy task. As a language service provider in China, Wiitrans will provide you with the latest local placement strategies for digital marketing channels, as well as Chinese translation and localization services for your textual, multimedia and various other marketing content.
I-No one can get pass:Weibo + WeChat
Like people in most countries around the world, the Chinese spend most of their time on social media. Nonetheless, China is unique in the fact that it has its very own social media platforms.
As one of the most mature social media outlets in China, Weibo and WeChat have the highest penetration rate—WeChat has covered up to 98% of the market. To have a professional team to operate these two platforms with suitable content is crucial, because these may be the first and foremost routes through which your potential customers get to know you.  
As Weibo is basically a combination of Facebook and Twitter, it is relatively straightforward for foreign brands to use. WeChat's functions are even more robust, and is gradually replacing some of the functions of apps. Not only can you use the WeChat Official Account of your brand as your official social media, you can even set up an online store in your WeChat Official Account and feature articles with images, text and videos. Customers are free to browse and purchase your products or grab a car directly. WeChat Official Accounts also come with online customer service and automated generation of coupons for members. Starbucks developed their own WeChat applet (customers use it within WeChat itself, so no download is necessary). You can develop your own features through open API, but also they provide multiple templates to choose from.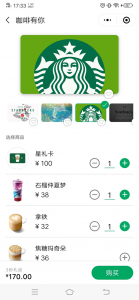 (Customers can use Starbuck's WeChat applet to buy a rewards card or coffee.)
II - KOL marketing is taking the B2C market by storm
For B2C markets, Chinese consumers are partial to KOL (key-opinion-leader) content recognized by the masses and UGC (user-generated content), as opposed to brand advertising. KOLs as influencers, with the professional manner to create content, gradually build their social media traffic. While, working with an MCN(Multi-Channel Network) with multi KOLs can boast a huge number of followers, and ultimately buying. In China, the MCN ecosystem is thriving. It's a smart strategy to employ an MCN to help you with marketing campaigns.
Here, I will introduce to you two KOL platforms, Zhihu and category-specific social media. The former is China's version of Quora, a comprehensive platform for people to ask questions and get answers that has achieved incredible market coverage. When questions such as "What are the best laptops under RMB 5,000" are posed, top reviews for notebook computers effectively translate into sales. Category-specific social media, such as RED, which is favored for promoting beauty products, enable precision marketing.
III - The livestreaming and short video landscape
Videos have become the mainstream format for disseminating content in China, among which livestreaming and short video platforms are particularly useful for marketing. Chinese livestreaming platforms are well-suited to promoting games (especially esports), beauty products, apparel and footwear, and digital products. Douyu and Huya are two of such platforms that exert a significant influence. The following figure shows the main screen in a Douyu livestream, further proof that livestreams of esports games are extremely popular.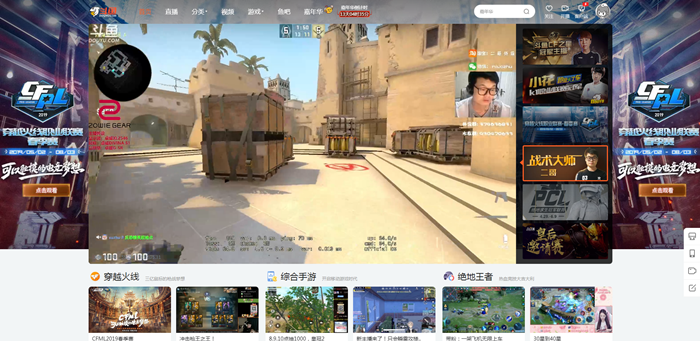 (Main screen in a Douyu livestream)
TikTok and Kwai are the preferred choices for short videos, with TikTok's penetration rate in China reaching 38%. Although Kwai follows close behind, the two short video platforms have very different target audiences. TikTok is one of your best bets for securing a customer base if you are dealing with beauty, digital and creative products, and your target audience is younger women between 18 and 30 years of age in first- to third-tier cities in China. On the other hand, Kwai should be at the top of your list if you are looking at food and lifestyle products for men aged 18 to 45 years in second- and third-tier Chinese cities.
IV - In-app ads to capture scarce attention
Apps in China are not limited by Google Play listing requirements, allowing ads that last for up to dozens of seconds to be placed in apps after the launch screen. This marketing channel is highly effective, yet easily overlooked by foreign brands. For instance, La Mer placed the following ad in the popular music app NetEase Cloud Music, allowing consumers to navigate directly to La Mer's official website. Similarly, apps with a sizeable budget can strategically place ads in apps that have the same target audience.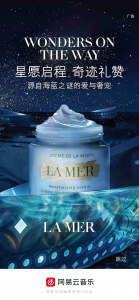 V - Brand sponsorships give rise to influencers
In China, online drama series and variety programs starring popular celebrities are wildly popular, so brands that become official sponsors or embark on brand collaborations often achieve considerable exposure. To make the cooperation process an efficient one, brands should work with the crew and celebrities to locate similarities and determine a suitable form of collaboration. For a brand collaboration to be effective, a product must seem like a natural lifestyle choice for the celebrity rather than a direct endorsement. To this day, a variety show broadcasted in 2013 "Where Are We Going, Dad?" is still bringing considerable traffic and conversions for brands that collaborated with the reality show.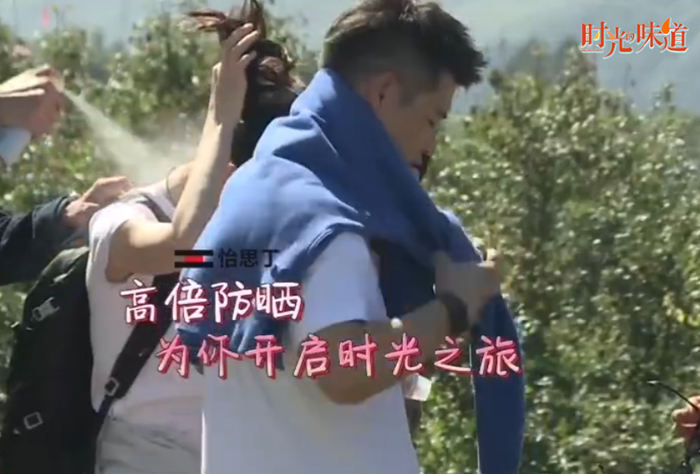 (This Chinese variety show featured Spanish beauty brand ISDIN's UV protection spray in a suitable segment)
China has numerous digital marketing channels with vastly different formats. As you expand into the Chinese market, you need a language services provider with local knowledge and a wealth of experience.
At Wiitrans, we understand that sales campaigns may be ineffective when sales and marketing materials are translated word for word without considering the cultural background of the target market. From website, to social media, and videos, we engagingly help brands to convey messages in the local language by considering the brand's positioning as well as the culture of the target market. Contact us at services@wiitrans.com.