Chinese Gamers Are Ready to Spend During COVID-19. But Have You Localized Your Games?
In view of the need to stay home due to the COVID-19 outbreak, more people worldwide are curing their boredom and anxiety with games. In particular, Chinese gamers are one of the quickest growing markets. From the ground in China, Wiitrans has put together a market roundup and analysis by local market research firms based on our experience in game localization.
Sales of These Games Soared
PC Games
As the first release of Mount & Blade II: Bannerlord at the end of March was already localized for China, the sales were astounding. 100,000 copies of the game were sold on the Chinese website within an hour of the launch, momentarily crashing the server. According to Steam Spy, Chinese gamers are estimated to account for nearly one-fifth of the 5 million copies of Mount & Blade II: Bannerlord sold on Steam.
Console Games
Animal Crossing, the Nintendo Switch (NS) title that took the world by storm has been popular in China because the well-developed game has been fully localized and dubbed. Prices of the NS also followed an upward trend nationwide as a result.
The success of Animal Crossing in the country is largely due to its popularity among gamers between 18 and 40 years of age. The number of male and female gamers in China is almost equal, and female gamers have significant spending power. Foreign games that have caught the hearts of Chinese female gamers have the following in common:
Simple yet eye-catching gameplay

Beautiful graphics with cute or anime visuals (Real-life graphics are less popular)

Built-in social interaction

Fully localized into Chinese with subtitles and dubbing so all concepts are easily understandable
Mobile Games
China has the highest rate of mobile usage in the world, making it a tough market for mobile games to break into. The following may help inform your strategy.
Games have to be localized into Chinese to compete with the local big players.

Remakes are well-received in China. Ubisoft's top-selling Assassin's Creed: Identity and Hitman Sniper by Square Enix upgraded the original PC and console games.

Competition is less keen in the casual games category. This includes games that get users to run a shop or engage in some sporting action. Shop Heroes from the United States ranked sixth among pay-to-play games in China, and NBA 2K20 by 2K has also done well.
(Shop Heroes has been well-localized into Chinese)
Chinese Gamers Want Localization
As the population of Chinese gamers continues to grow, their spending power is to be reckoned with. The exponential increase in the number of Chinese games on Steam is proof of such fact. At the same time, posts such as "We need Chinese" are making this strong demand of local gamers heard.
The games mentioned earlier that have sold well in China have been localized into Chinese. Each title also has a presence on the major Chinese social media networks to market the games with articles, posters, and videos.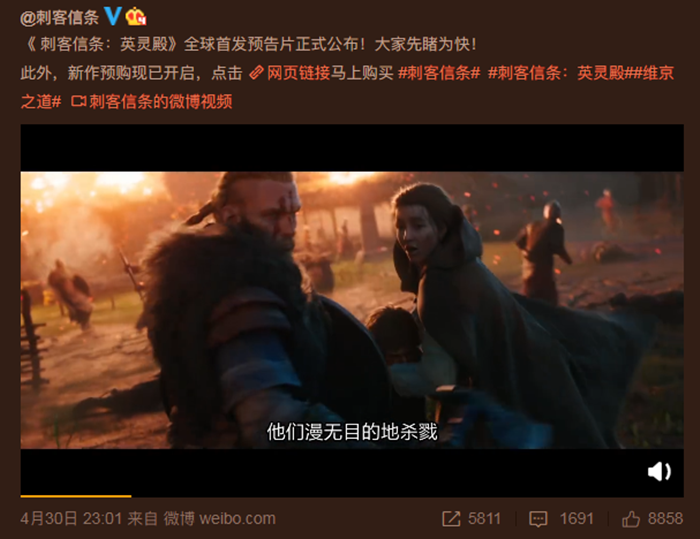 (The Chinese trailer for Ubisoft's new game)
Get in touch with us if you would like to expand into the Chinese market. Wiitrans has the local knowledge to support your language needs.
Dedicated Gaming Team
Our gaming team is made up of native linguists for over 40 languages who are gamers themselves. They are experienced in localizing titles, ensuring accurate terminology for each context while keeping the respective target markets in mind.

We also have linguists specializing in marketing content to enhance your social media marketing efforts.

The multimedia localization, desktop publishing, and engineering professionals on our team, as well as our rigorous processes and proprietary computer-assisted translation tools, allow us to deliver efficient one-stop game localization services.
In-Game LQA Testing
Our testing scope looks at the suitability of user interfaces and other on-screen text, the synchronization of dubbing, and reviews culturally and politically sensitive content. If such issues arise, we will offer you a solution and perform regression testing, so your game offers users the most complete and optimal experience even after rounds of localization for different languages.
For more information, please visit us at https://www.wiitrans.com/Solutions/game.html